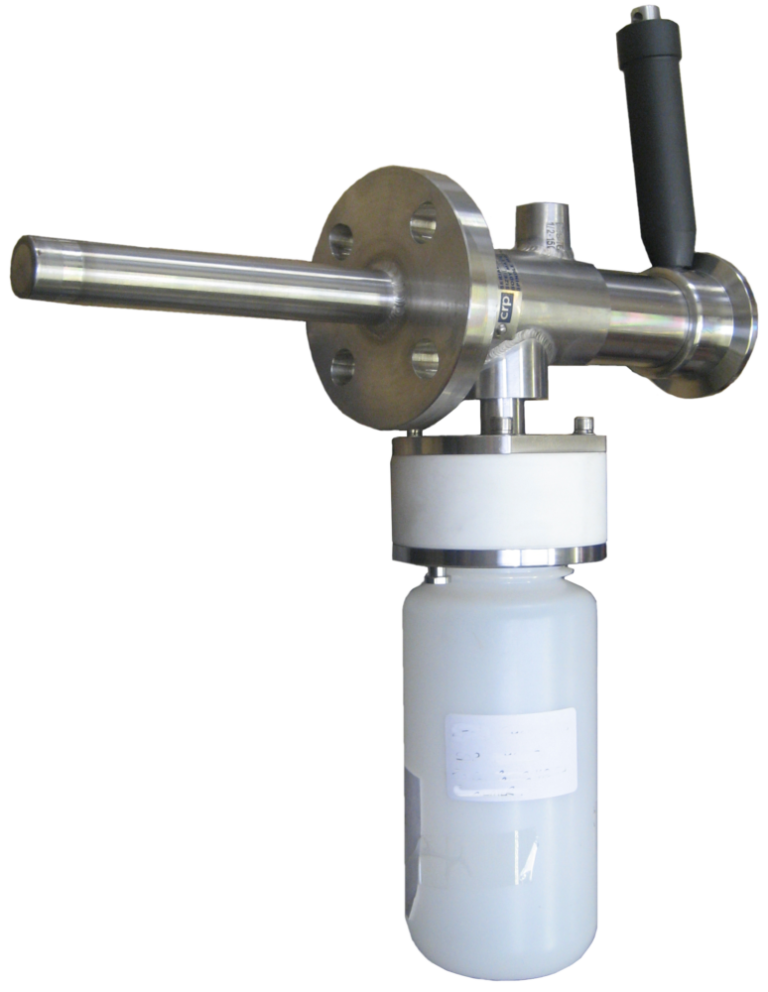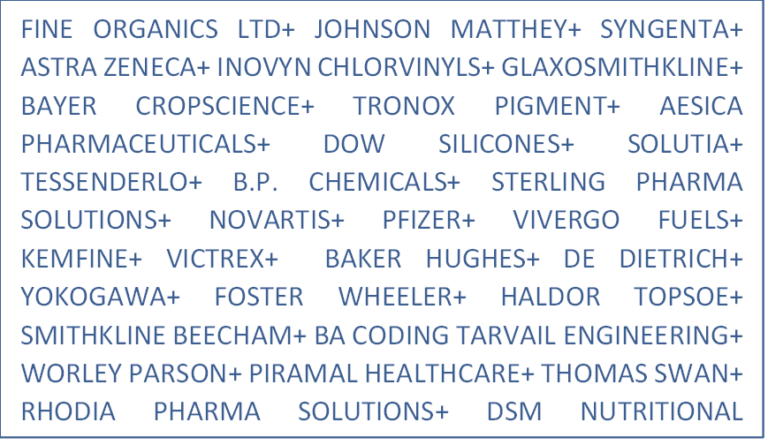 Surface Mount Sampler
Our surface mount samplers connect to a flange mounted to the side of a vessel or a large diameter pipe. They can be supplied to suit all orientations from the side of the vessel to the base of the vessel. They allow a representative liquid sample to be taken from the vessel or pipe line and this is dispensed typically into a screwed in sample bottle.
The design utilises a conical globe valve type seal arrangement with a PTFE seat ring, we can provide these samplers manufactured from stainless steel or more corrosive applications exotic materials like Hastelloy.  The samplers can incorporate a purge which is piped to a nitrogen supply and blows any remaining sample clear into the sample bottle ready for the next sample.
There is a wide choice of connection options, ASME / DIN flanges, Tri Clamp, threaded BSP / NPT are all possible. Insertion length requirements  can be accommodated and because the sampler is cleared with a nitrogen purge no product is held up even on quite long immersion lengths. The longer insertion lengths are quite useful where over time a layer of crud can form on the sides of a vessel preventing a representative sample being taken close to the vessel wall.
We can offer the sampler with standard seals suitable for use to 16 barg and 200° C, we have also supplied high temperature designs beyond this for special applications.
The surface mount sampler is supplied with a spring return safety handle with padlockable facility.
We would recommend that the sample bottle is housed within a safety cabinet to protect the bottle and the operator.