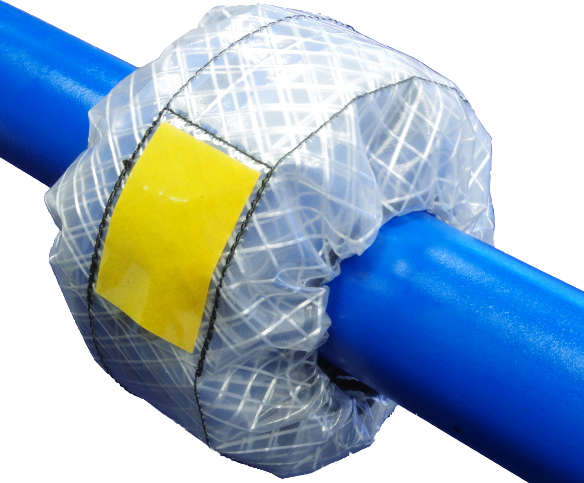 Custom Shields
CRP are able to supply custom designs of safety shields to help dissipate leaks from flange joints from all types of inline process plant equipment. Typical equipment we can supply shields for are strainers, pumps, flowmeters, pressure gauges etc. All we need is a dimensional drawing typically found in the manufacturers datasheet and we can supply a shield to suit.
Our recommend shield construction has two layers of woven glass fibre cloth with a PTFE coating. They have a central viewing window produced from FEP suitable for use up to 200 degrees C. Drawstrings produced from flame resistant metal aramid are used to safely secure the shield.
Shields can also be supplied in various different materials of construction, with or without windows and with drains or with acid indicator patches etc.
Safey shield with drain connection.