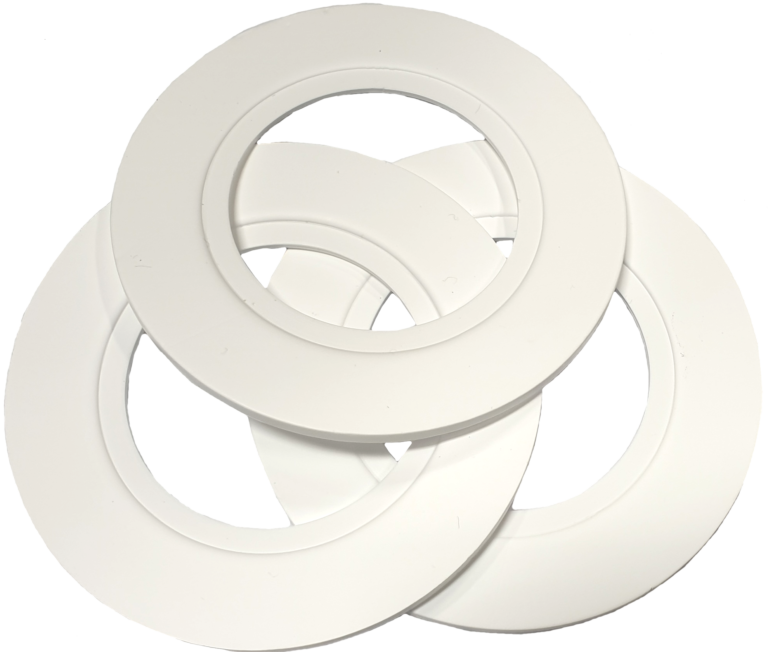 Gaskets
We offer two types of gaskets, both manufactured from PTFE providing excellent sealing and performance in highly corrosive media.
The ToughGask gasket has a perforated stainless steel core completely encapsulated with a moulded PTFE body. They are very robust and are reusable and best suited to metallic flange joints.
The FluoroGask gasket is produced from pre-compressed expanded PTFE and is FDA approved and often used within Pharmaceutical plants.